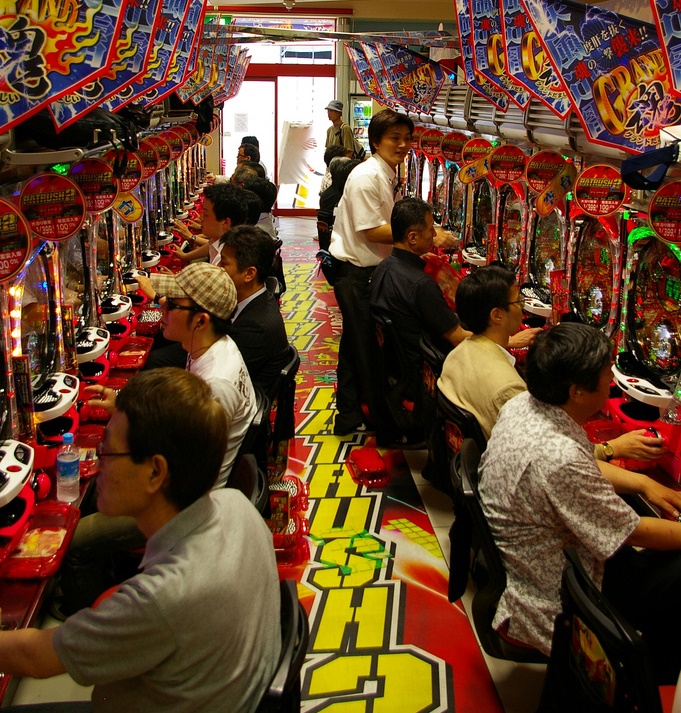 The latest news is that gambling laws in Japan have become very flexible as of this year. So we've decided to check whether this changed the legal gambling age as well.
Is Gambling in Casinos Officially Legal in Japan?
The answer is — yes! In 2016, the government of Japan has officially decided to pass the law that would abolish act 21 from the year 1907 and legalize gambling. In the first half of 2019, the country will form a licensing body, so the first casinos will hopefully be opened not too long after that. Act 21 has been around for over 100 years now, and as a result, has quite limited the gambling scene in Japan. Establishing casinos was completely impossible. The only thing the Japanese could do was gambling online illegally and betting on real money slots and other casino games on various shady websites. However, you could still find thousands of Pachinko parlors all over Japan. This was mostly due to the fact they are not considered as gambling in the eyes of the law because your prize is not money; it is usually candy or clothes.
Sports betting is also another form of gambling allowed in Japan, e.g., betting on horse racing and football betting. In addition to this, lottery is also legal, as it is considered a form of amusement by the constitution of Japan. So yes, gambling was always somewhat illegal in this island-country but this mostly concerned casinos. However, the nation has a huge problem with Pachinko addiction, and as a result, has always looked down on gambling.
How Old Do You Have to Be to Gamble in Japan?
Firstly, let's get familiar with the law of Japan. Somewhat similar to the USA, legal adulthood in Japan is set at the age of 20. Therefore, being 18 in Japan won't really make a good argument if you want to prove how independent you are to your parents. However, the good news is that the government has decided to lower legal adulthood age from 20 to 18 years, a model probably adopted from the European countries.
But does this mean you can now go to casinos in Japan at the age of 18? — No. Being 18 will officially make you an adult, but you still won't be able to gamble. Japanese gambling age will still remain at 20. This may sound disappointing to many locals who are really looking forward to stepping into one of the newly opened casinos. However, with the nation being so concerned if gambling addiction will be a burning problem in Japan, the government had to provide some kind of guarantee.
Here's one paradox though — most of the addiction comes from Pachinko. It was always in the gray zone of the law and a huge problem for the nation. The Japanese spend approximately over $209 billion annually playing this game. Although you need to be 20 to play, this doesn't solve the addiction problem at all. It is left to see how the country deals with this issue in the future.
On the side note, the government is also revising the legal age for tobacco and alcohol consumption from 20 down to 18 years. In essence, the new gambling law in Japan might have just started an avalanche set to change many other things.
The Lottery Has Its Own Laws in Japan
By this, we simply mean that legal age doesn't play an important role when it comes to lottery games. You can still buy a ticket to test your luck and maybe become a new millionaire, even if you're not 20. This is because just like Pachinko, bingo is considered as amusement in the eyes of law in Japan. Japanese lotteries offer a lot of money and are completely governed by the country. Now, if you wish to play Nenmatsu Jumbo Takarakuji — the best lottery in Japan, you will have to buy the ticket at Mizuho Bank, the only legal seller. Same goes for the payout — any prize over 500 000 Yen needs to be collected in a bank.
All the Exceptions to the New Gambling Law in Japan
Gambling might be legal in Japan now, only not in the way you might think. Here are a couple of restrictions that come with the new law:
$50 entrance fee for the locals
Only 10 visits per month allowed
Casinos will have to pay 30% of the income to the local government
Casinos will be integrated
The legal gambling age is not changing
Here's the good news though — all of these laws concern the Japanese population only. As a tourist, you get to gamble all you wish without paying any entrance fees (try to stay responsible about how much you spend though).
Do You Still Need to Be 20 to Gamble Online?
Probably yes. Online gambling is illegal in Japan, which means no Japan-based casino can operate online either. Obviously, this doesn't come as a difficult task, considering there are no casinos in Japan in the first place. However, you are able to access many of the world's online casinos from Japan; they even offer payouts in Yen, the local currency. We're not exactly sure what the country's standpoint on this matter is, but we do suppose it won't present a legal issue, as of this year. After the two first casinos start operating in Japan, we can only assume online casinos will follow, and they will definitely be subjected to the same regulations set by the state. The government hopes that by not allowing 18-year-olds to gamble, it will prevent them from developing addiction at the most critical age.
Not That Different from Other Countries
Being the youngest country to have fully legalized gambling, legislation in Japan concerning this issue won't be that much different from any other. If you put it all together, these laws are very similar to the laws of most other countries in the world, with only slight differences, depending on the culture. As a nation that has had gambling banned for most of its history, the Japanese are quite concerned about the new law. Nevertheless, Japan is a country that has always been trying to open up to the world and improve its economy. And considering how this Asian country has set most of the modern world standards, we have no doubts it will do the same when it comes to gambling.